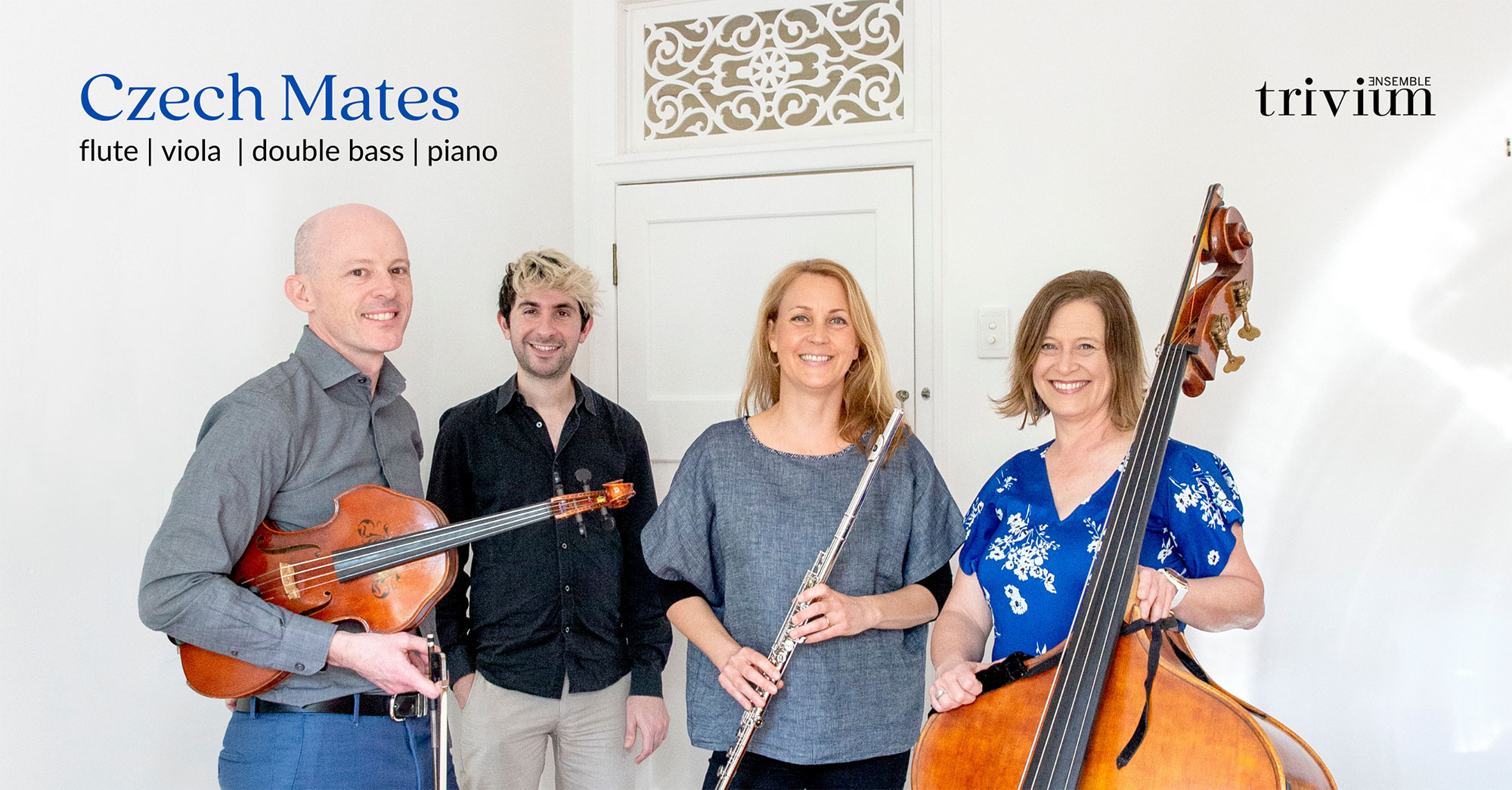 Czech Mates - Chamber Music Concert
Past concert
Ensemble Trivium presents an exciting concert of Bohemian Gems plus a world premiere by local violist/composer Michael Patterson.
The luscious sounds of the low strings—double bass and viola—combined with the rich, warm timbre of Monika's platinum flute will embrace and enthral you.
Come and join them for a fabulous night out!
Music by Schulhoff, Martinu, Sperger, Patterson
Monika Koerner, flute
Michael Patterson, viola
Marian Heckenberg, double bass
Alex Raineri, piano
Place
Old Government House
Date
Friday 4 December 2020, 7:00pm (SOLD OUT)