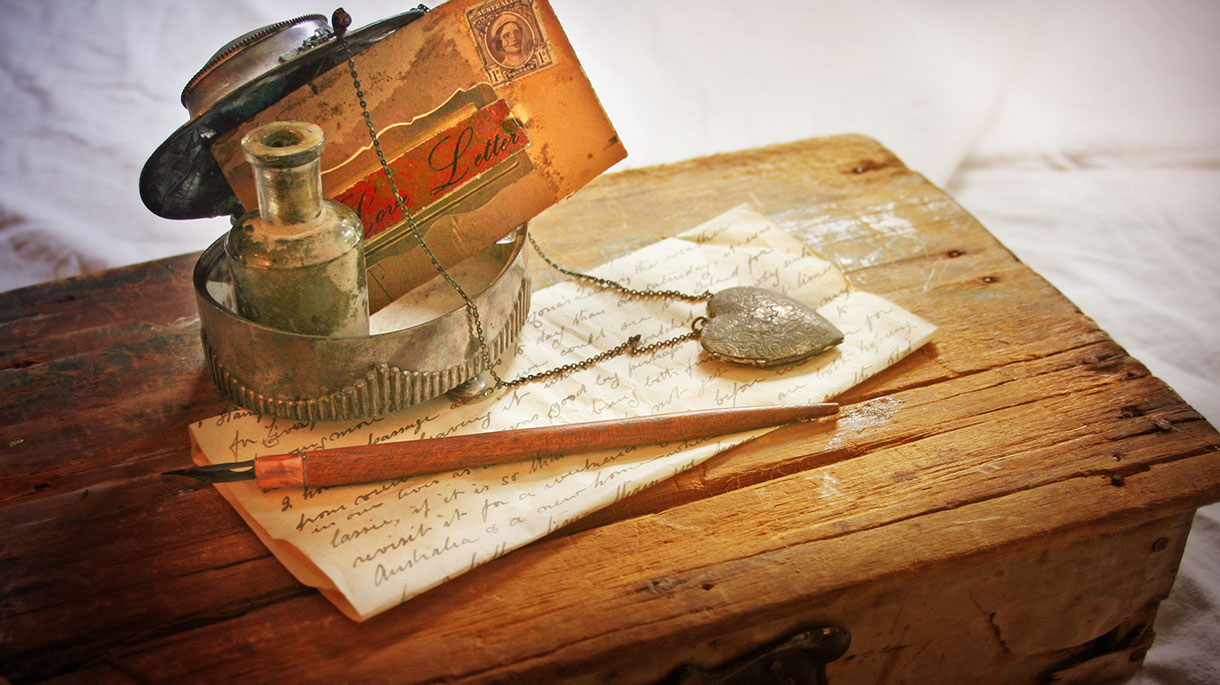 Loving connections
Past history talk
Love letters provide rare and valuable glimpses into those candid moments of two people addressing each other in an intimate way. Join us for a free morning talk on the importance of letters in providing us with insight into the human emotions of love, and negotiating relationships.
Dr Katie McConnel will discuss the rare and sometimes challenging view of the life of a vice-regal wife presented in Lady May Lamington's letters to her husband, Queensland's eighth Governor, Lord Lamington.
Dr Deborah Jordan, in conversation with acclaimed specialist in women's writing, Dr Bronwen Levy, will discuss selections from Jordan's publication Loving Words: Love Letters of Nettie and Vance Palmer 1909-1914.
Morning tea will be served following the talk.
Please email us to register: ogh.enquiries@qut.edu.au
Place
Old Government House
Date
Wednesday, 8 May 2019
Time
10:00am – 12:30pm
Cost
Free