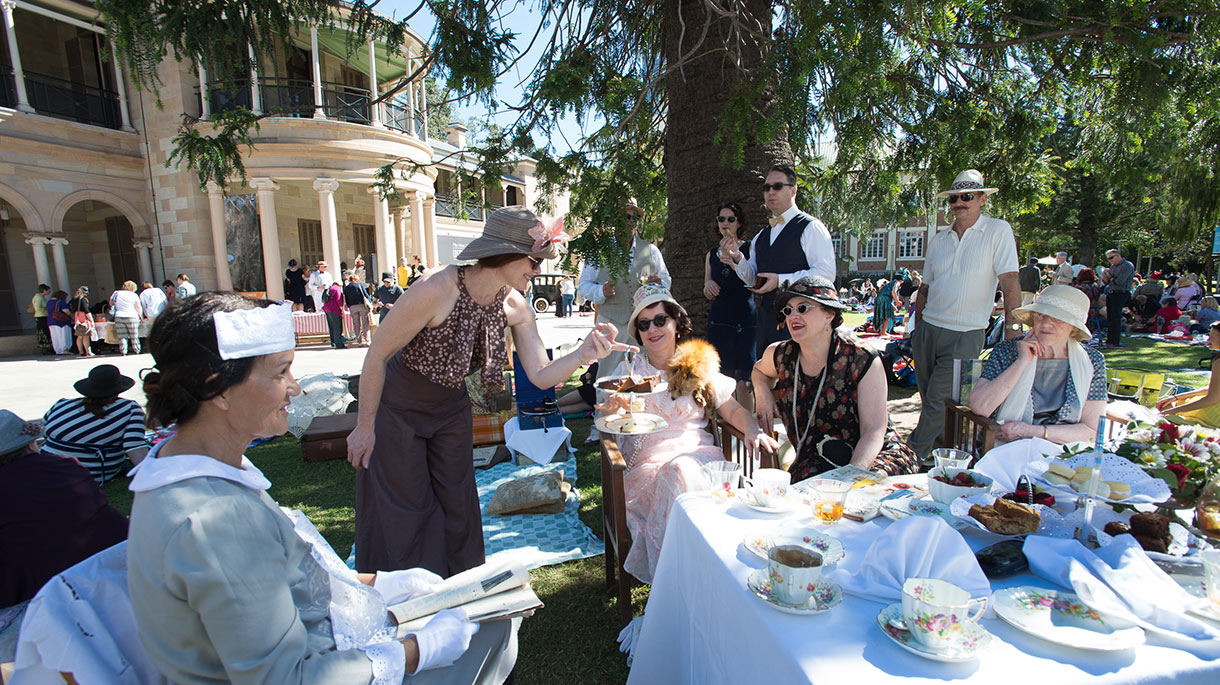 Wedding Garden Party
Past event
You are cordially invited to attend our wedding garden party!
The pleasure of your company is requested at our free family day out on the lawns of Old Government House.
Together with The Bowerbird and The Bride, we invite you to dance the day away with dance classes, be pampered to perfection at The Lindy Charm School pop-up salon and have fun with lawn games and DIY wedding themed activities, all to the beat of live music and DJ tunes.
Dress code: Come dressed in your wedding best (gowns, suits, and bridesmaid dresses!) and hit the catwalk for our Best Dressed competition, judged by Brisbane's leading bespoke bridal fashion designer Paul Hunt.
This event is part of The Bowerbird and The Bride exhibition at Old Government House from 12 July to 19 August 2018.
Place
Kidney Lawn
Old Government House
Date
Sunday, 22 July 2018
Time
10:00am – 3:00pm
Cost
Free
Note: Limited exhibition tickets available on this day. No ticket required for Garden Party, everyone welcome.