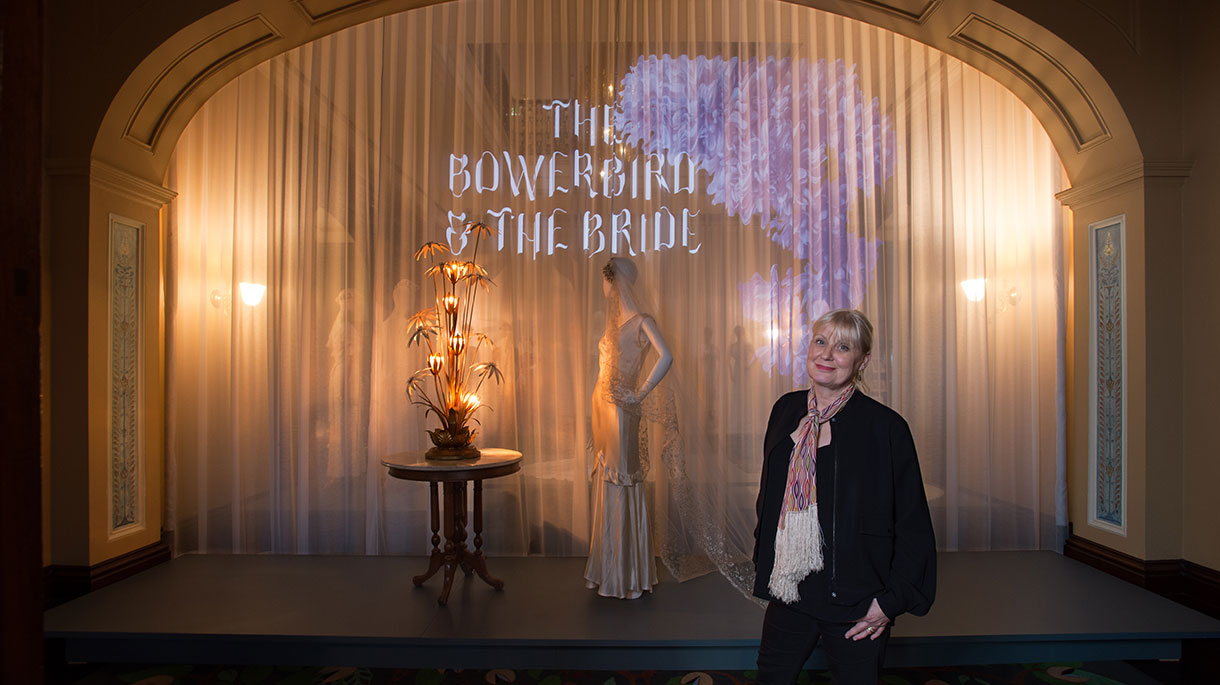 With Marion Boyce
Past in conversation
I've always been incredibly fascinated by objects and things ... I was a curious child ... when I was quite young I had a neighbour called Miss Fisk who lived next door and she had the most beautiful treasure land you've ever seen ... I became fascinated with this pair of scissors, these beautiful silver scissors that were embroidery snips and they were silver bowerbirds and she would tell me stories about bowerbirds ... and strangely enough I think that's what I've become...
Join us for an exclusive evening with award winning costume designer, Marion Boyce, in conversation with Associate Curator Christopher Salter.
In this discussion, hear about Marion's lifelong passion for collecting, stories from her career in film and television, and the inspiration for this new exhibition, The Bowerbird and The Bride.
Don't miss this exclusive opportunity to hear from the great collector and custodian of beautiful things, Marion Boyce.
This event is part of The Bowerbird and The Bride exhibition at Old Government House from 12 July to 19 August 2018.
Place
Room Three Sixty
QUT Gardens Point
Date
Wednesday, 8 August 2018
Time
6.15pm – 8.00pm
Cost
General $68
Concession $63
Group $58
(canapes and drinks included)