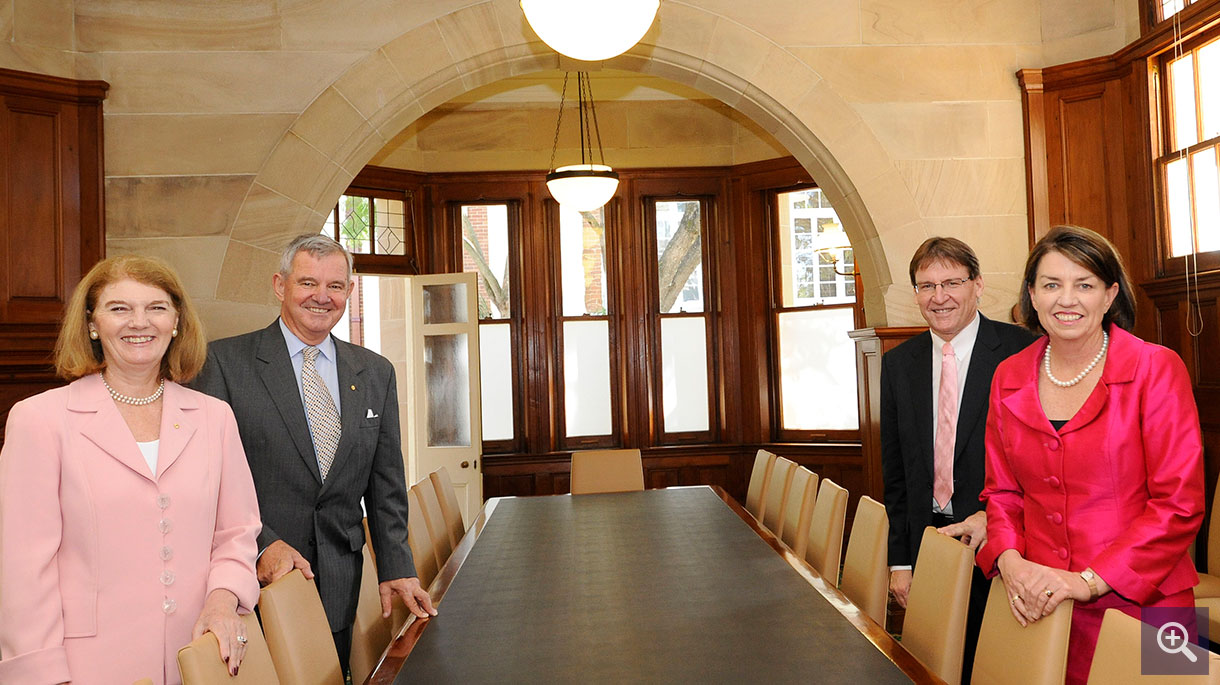 A history of politics
As Old Government House opened its doors to host its first political meeting in decades, it is worth reflecting on the history of meetings past, if only as a nod to how far Queensland political life has progressed.
For example, there is a certain irony that a female Premier of Queensland presided over a June State Cabinet meeting in the Billiard Room of Old Government House.
In years gone by, she would not even have been permitted inside the room.
Many of the rooms on the eastern side of The House were men only: The Dining Room, the Governor's Library and the governor's aides-de-camp and other staff quarters were also on this side.
The wood-panelled Billiard Room was designed as a male-only domain, where State business would be conducted in a cloud of cigar smoke, over a game of billiards.
This room, built in 1899, was ostensibly male-only so that ladies would not have to sniff anything so indelicate as cigar smoke.
Another item perhaps worthy of note the placement of the room close to the wine cellar might offer cabinet a novel way to ease their stresses at the end of a long, hard meeting.