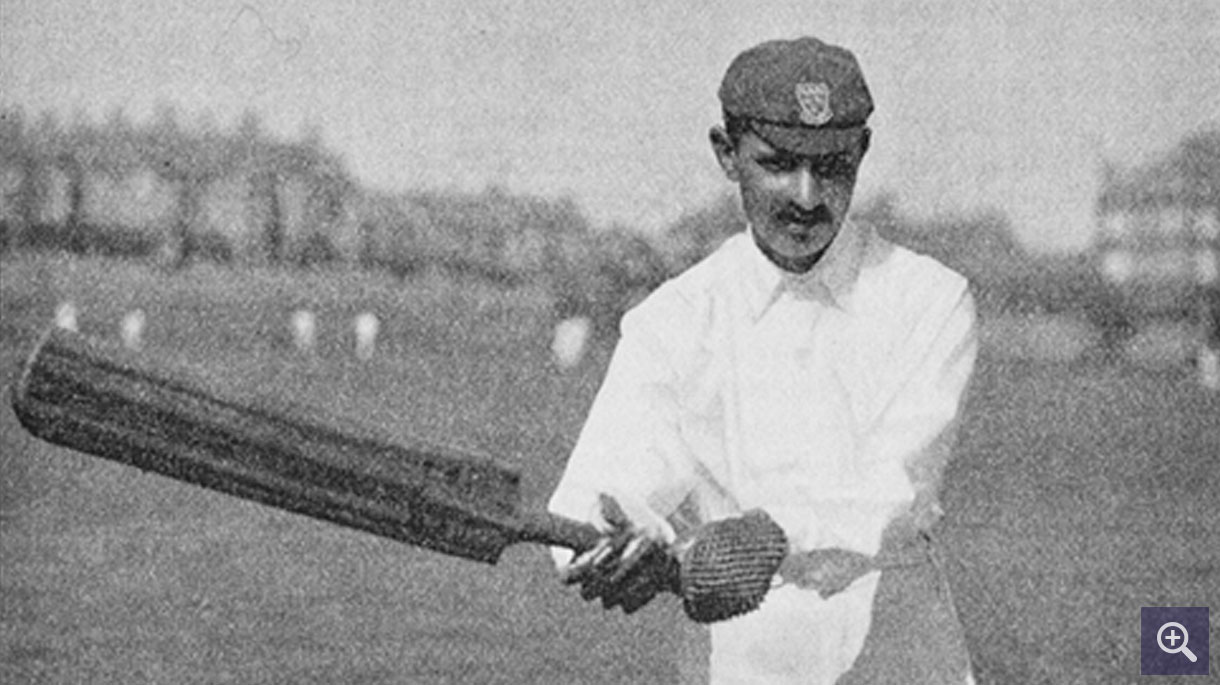 Batting wonder
In November 1897, Lady Lamington briefly noted in her diary/memoir that a university friend of Lord Lamington's, Prince K. S. Ranjitsinhji, had been a guest at Government House. Discovering who Prince Ranjitsinhji was has been a fascinating process.
With the Cricket World Cup now being held in India it seems remarkable to learn that when Prince Ranjitsinhji made his Test debut against Australia in July 1896 at Old Trafford he became the first Indian to play cricket at Test level and the first non-white player for England. The 'batting wonder of the age' Ranjitsinhji scored a century in the second innings of his debut, only the second batsman for England, after W.G. Grace, to do so. W.G. Grace said of Ranjitsinhji, 'You will never see a batsman to beat him if you live for a hundred years.' A prolific and record run scorer, Ranjitsinhji is credited as the inventor of the leg glance, a stroke which changed cricket from a predominantly off-side game.
By the time the English team arrived in Australia for the 1897/98 tour, Ranjitsinhji had become the most popular cricketer in the Empire. Advertising for the first day of the Brisbane test between England and a combined Queensland and New South Wales team simply and repeatedly declared, 'Come and see Ranjitsinhji batting Today'. A record crowd of 11,000 people came and admired 'the Prince's style', though when he was dismissed on 67 there was 'much jubilation amongst the spectators.'
Prince Ranjitsinhji is one of the greatest batsmen of all time and generally acknowledged as the Father of Indian Cricket – so it's not too surprising then that Lord Lamington, a keen golfer, chose to play golf with his university friend!
Wisden Cricketer of the year
1897 – Ranjitsinhji
1997 – Tendulkar
Batting Averages for Comparison
Mat
Inn
NO
Runs
HS
Ave
100
50
Ranjitsinhji
Tests
15
26
4
989
175
44.95
2
6
1st Class
307
500
62
24692
285*
56.37
72
109
Bradman
Tests
52
80
10
6996
334
99.94
29
13
1st Class
234
338
43
28067
452*
95.14
117
69
Tendulkar
Tests
177
290
32
14692
248*
56.94
51
59
1st Class
280
442
48
23585
248*
59.86
78
105