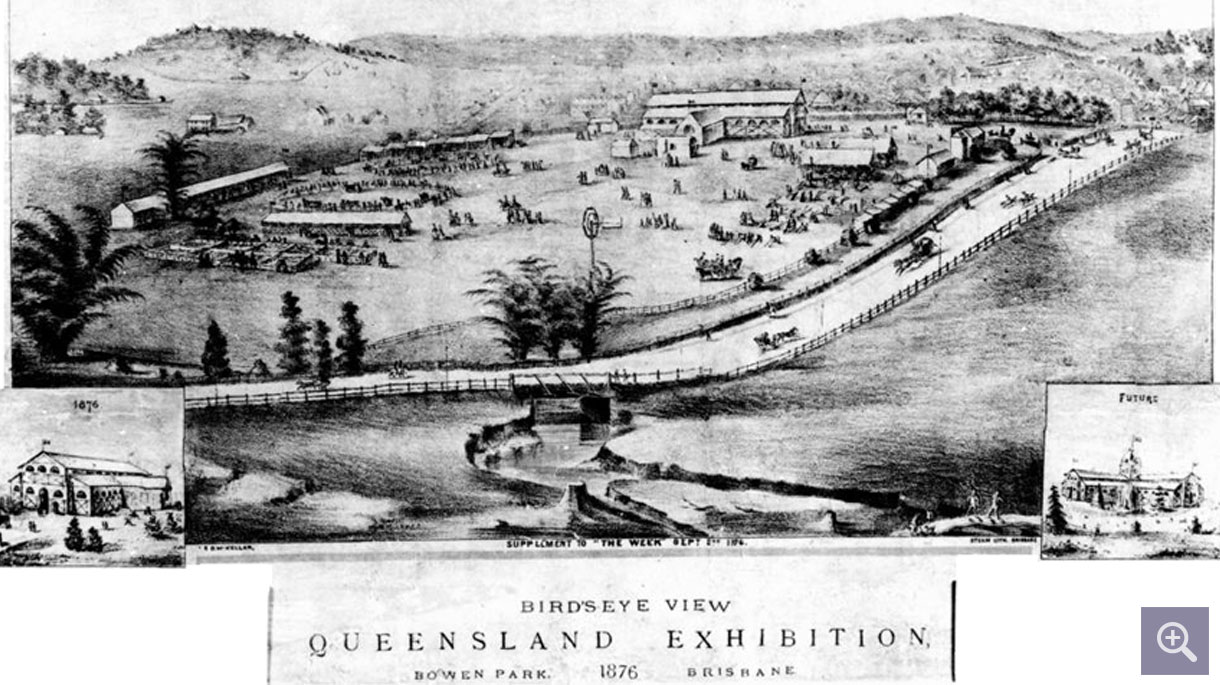 Brisbane's first EKKA
Brisbane's first Intercolonial Exhibition, now commonly known as the EKKA, was opened by Governor Cairns at noon on Tuesday 22 August 1876. The excitement surrounding the Exhibition was described as 'something unexampled in the history of Queensland.' Attendance on the first day was estimated between 15,000 and 17,000 people and a total attendance of 34,000 visitors. This was quite an achievement when Brisbane's population at the time was just 22,000. The 'enormous influx of visitors' wandered around the many exhibits of livestock, of sugar making, of powerful machinery demonstrations and the 'most conspicuous' exhibit, that of a twenty-seven ton ingot of tin.
Governor Cairns, who lived in the House from 1875–1877, received one of the EKKA's first ever sample bags. But in the original version of a sample bag there would have been no lollies or chocolate, rather samples of coal, sugar and gold and quicksilver from the crushing of Quartz.
Today The EKKA continues to be held in August at the same site. The ten day event now attracts 600,000 visitors.