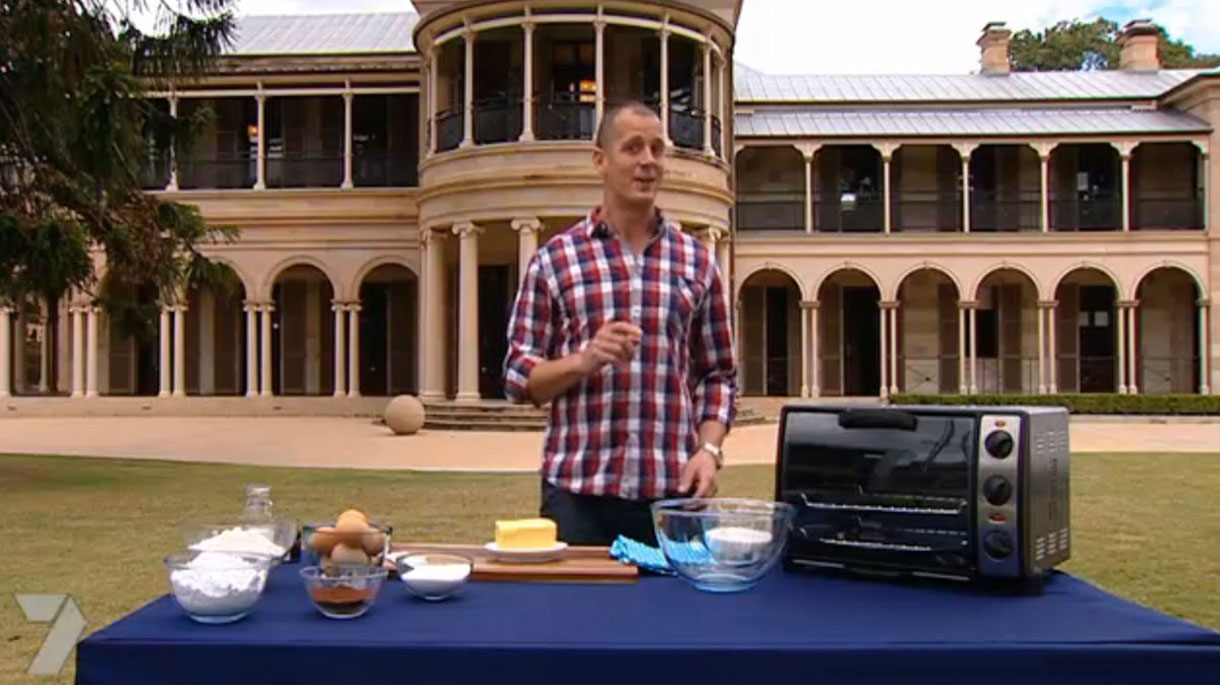 Celebrity lamington bake-off
Better Homes and Gardens took over the lawns of Old Government House recently to film a Fast Ed cooking segment. Celebrity chef, Ed Halmagyi, undertook a lamington bake-off using the original lamington recipe (with butter cake instead of sponge cake).
The origin of the lamington hails from Old Government House during the tenure of Lord Lamington as Governor of Queensland from 1895-1901. His French chef, Armand Galland, created the lamington when more guests than expected arrived for an afternoon tea. Though much debate rages about the true origin of the lamington, Fast Ed interviewed Galland's great grandson who clarified that the lamington was indeed created at Old Government House.
Fast Ed defied the gloomy weather and completed his segment before the rain set in. A few lucky QUT staff members were able to partake in enjoying the lamingtons (whilst being filmed for the show). The Better Homes and Gardens episode aired on Channel 7 on November 11.