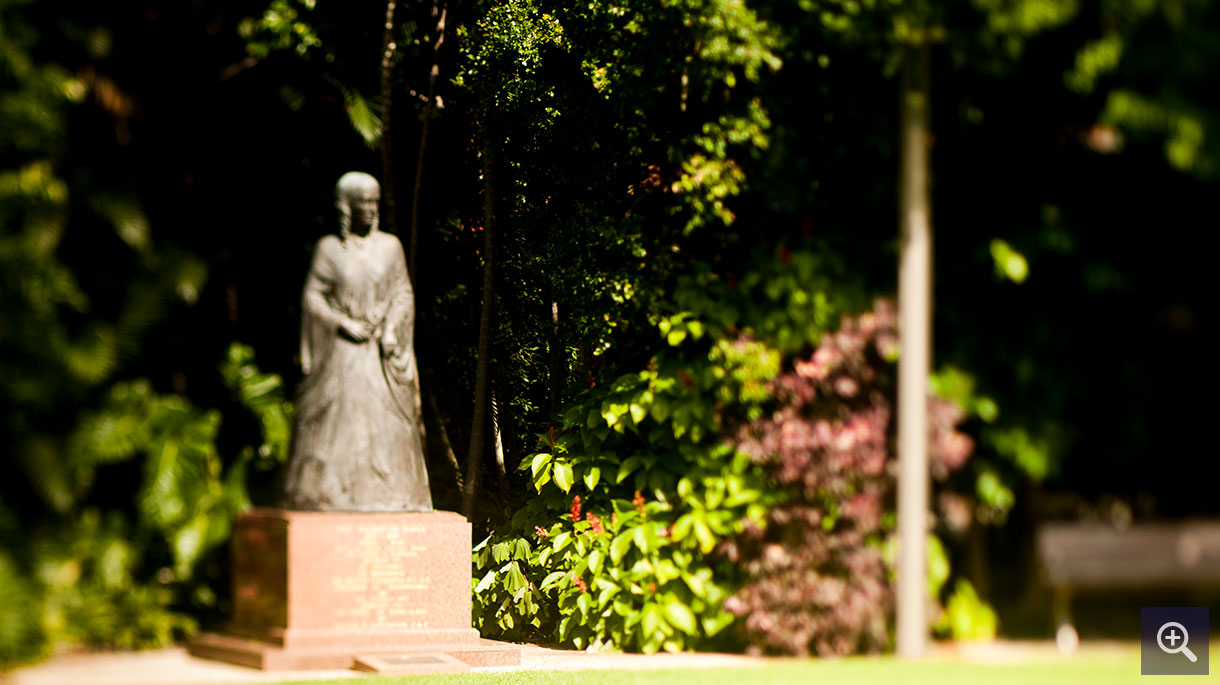 First lady of the House
A statue of Lady Diamantina Bowen, a significant figure in the history of Brisbane's Greek community, was officially relocated to her old home at Old Government House, on QUT's Gardens Point campus, earlier today (5th August, 2009).
Lady Diamantina Bowen was the wife of the first governor to reside in Old Government House, travelling to Brisbane from Greece in 1859 and was highly admired for her charity work and sense of style.
She has continued to be a popular figure amongst Brisbane's Greek community and her legacy has lived on through a range of place names, as well as the statue, which was commissioned in 1989 by Angelo Efstathis and sculptured by Brisbane artist Peter Piperides.
For the past 20 years, the statue has been standing at the premises of the Greek Orthodox Community of St George, and president of the community Jim Georgiou made the handover to QUT today at a ceremony on the Lady Bowen lawn.
Mr Georgiou said he was proud to hand the statue to QUT, and confident that it was in safe hands for the long term.
Her Excellency Ms Quentin Bryce AC, Governor General of Australia also spoke at the ceremony, and expressed her delight and being able to be part of a "splendid and memorable occasion".
"It is a wonderful thing for QUT to have this statue, and it signifies the generosity of the Community of St George," she said.
"Bringing Lady Diamantina Bowen here this afternoon, in front of this wonderful building, is such an important thing for this city."
The ceremony was also attended by QUT Vice-Chancellor Professor Peter Coaldrake and Chancellor Major General Peter Arnison AC CVO.