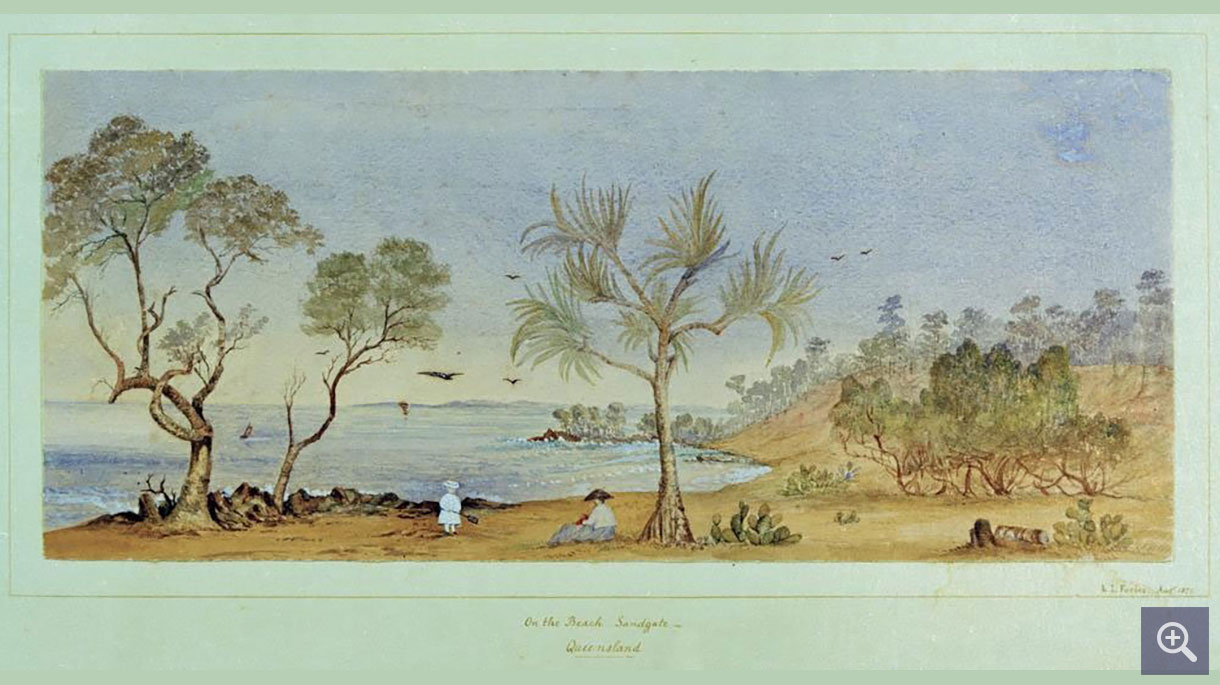 Going down to the seaside
Renting a house to escape the 'great heat' of summer was customary for most of Queensland's early governors and their families. By 1865, the most 'fashionable' and 'convenient place for Brisbanites to fly to', according to Premier Robert Herbert, was the marine village of Sandgate.
Lady Bowen, wife of Queensland's first governor, and her children holidayed at Sandgate several times during the 1860s. Lady Bowen's and later Governor Normanby's vice-regal patronage in 1873/1874 of the area established and maintained Sandgate as the colony's most fashionable sea-side resort until 1884.
Governor Musgrave's decision in 1884 to build his summer residence Summer Place on the banks of the Nerang River quickly position Southport as the new fashionable place for the social elite of Brisbane to holiday. In an era when surf-bathing (what swimming in the ocean was called) was banned during daylight hours a holiday at the beach was more about the great health giving qualities of 'taking in the air' and the 'beautiful temperate climate'. The number of people visiting the beach fully dressed far outnumbered those swimming until the 1930s.
Following Governor Musgrave's death in 1888, Queensland's new governor, Sir Henry Norman (1889–1895) chose not to holiday at the seaside but in the cooler mountain climate of Toowoomba. Norman rented Westbrook Hall as his summer residence. This vice-regal shift in locations not surprisingly saw Toowoomba become the new fashionable holiday destination and this was further reinforced by the Governor Lamington's several stays during his 1896–1901 governorship.