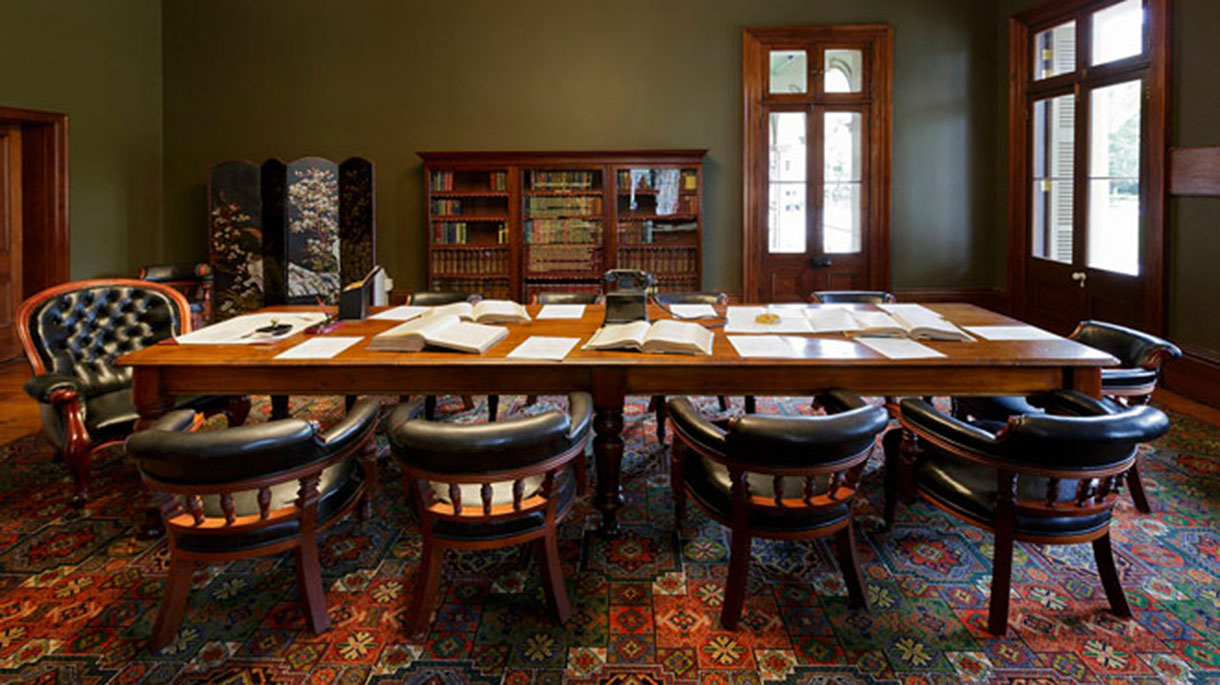 Governor's Library wins gold
The 2013 Queensland Heritage Awards, presented by the National Trust Queensland in partnership with the Queensland Heritage Council, were awarded on 30 August at a ceremony held at Old Government House, Brisbane. The guest of honour was Her Excellency Ms Penelope Wensley AC, Governor of Queensland and Patron of the National Trust Queensland.
In the Governor's Heritage Award category, recognising achievement in local heritage projects, Dr Katie McConnel, Curator of Old Government House, received a gold award for her project Re-imagining the Governor's Library at Old Government House.
The project was recognized for its imaginative highlighting of the significance of the Governor's Library through a nineteenth century re-creation that effectively engages visitors and, in particular, school students. The thoroughly researched and evocatively presented re-imagining was also distinguished for presenting an interpretation of nineteenth century governance and complementing Year 6 of the Australian history curriculum.
Further information on the awards is available at The National Trust