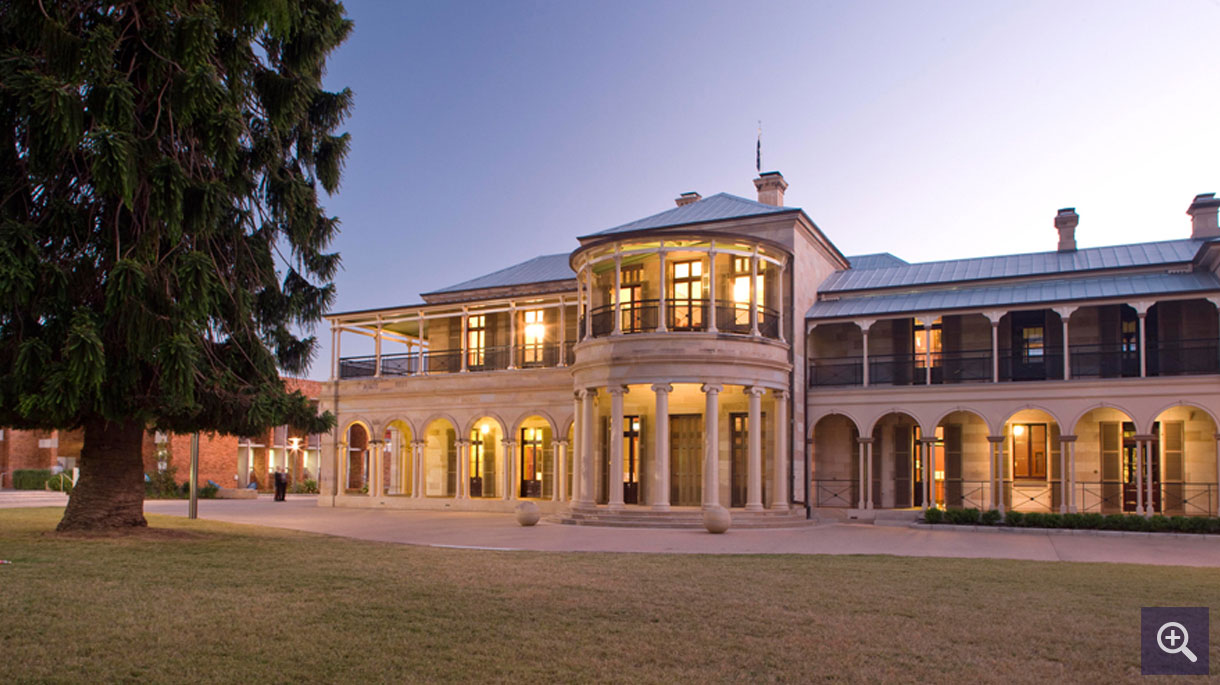 Qld Heritage awards win
QUT's restoration and adaptation of Old Government House received the John Herbert Memorial Award, the grand award of The National Trust of Queensland Bendigo Bank Heritage Awards last night in Brisbane.
QUT also received two gold awards in other categories for the 5-year, $15 million painstaking restoration of the 1862-built sandstone house on QUT's Gardens Point Campus which was opened to the public in June to mark Queensland's 150th anniversary.
QUT historian and Old Government House curator, Dr Katie McConnel, received the Governor's Heritage Award for her development of a multi-media, interpretative, touch-screen display which shows visitors the life and times of Queensland's first 11 governors and their families who lived in the house from 1862 to 1910.
The restoration team comprising QUT, Conrad Gargett Architects, Allom Lovell Architects, Andrew Ladlay Architect and Kane Constructions won gold in the Queensland Heritage Council's awards.
QUT Vice-Chancellor Professor Peter Coaldrake – who is also chair of Q150, Queensland's 150th celebrations – said QUT was delighted to receive recognition from the Queensland Heritage Council for the restoration of the gracious, old house.
"QUT is custodian of this wonderful building, which is now open for the people of Queensland to enjoy and use. This has been a heartfelt project for QUT because we strongly believe in engaging with the community and contributing to the cultural life of the State," Professor Coaldrake said.
"We look forward to welcoming people of all ages to visit this beautifully restored building, which is so significant to Queensland's history, for many years to come."
The award citation noted "as a consequence of this project, Old Government House now has a high level of public accessibility, an up-to-date interpretation facility, heritage spaces available for private functions, improved fire safety, a tea room located in the former kitchen and a first-floor gallery to exhibit the work of artist William Robinson".
The National Trust of Queensland Bendigo Bank Heritage Awards are presented in partnership with the Queensland Heritage Council.
Old Government House was one of 19 heritage places recognised in three award categories: the Queensland Heritage Council awards for places on the Queensland Heritage Register; the Governor's Heritage Awards for projects not on the register and the National Trust Community Awards for volunteers on heritage sites.