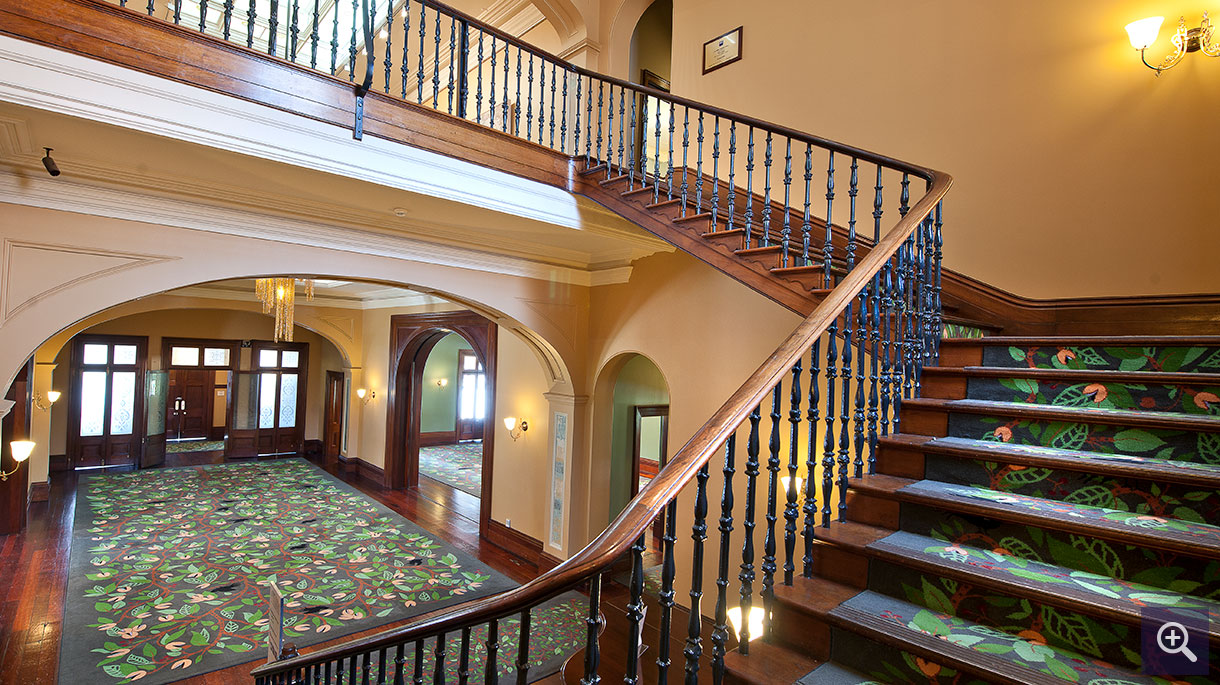 Queensland heritage
In 1960, Old Government House, along with five other buildings, was identified as a vital part of Queensland's built heritage. The National Trust of Queensland, formed by an Act of the Queensland Parliament in 1963, listed the house in its first list of significant buildings in 1969. This averted the possible demolition of the house that had threatened in the 1960s. The important heritage value of Old Government House was officially recognised in March 1978 when the National Trust listing of the house was ratified on the basis of its historical and architectural significance and it became one of the first buildings to be protected by heritage legislation in Queensland.
In September 1973 the National Trust occupied two rooms in the building on the basis that they would gradually become the custodians of the entire building. By 1982 the National Trust had assumed control over most of the building and requested a formal tenancy agreement from the State Government. Major external and internal restoration work was carried out by the Trust throughout the 1980s and the house then opened to the public to visit and for events. On completion of the restoration work the house was opened up to the general public to visit.
In mid-2002, the National Trust of Queensland and the Department of Public Works approached Queensland University of Technology's Vice Chancellor, Professor Dennis Gibson AO to transfer care of Old Government House to QUT on a long term lease basis. Negotiations resulted in the signing on the 8th October 2002 of a three way Heads of Agreement for the future conservation, management and use of Old Government House. The main objective of the new agreement was to establish a sound long term future for the property. Queensland University of Technology accepted the responsibility and initiated plans for the conservation and enhancement of Old Government House and the accompanying grounds.