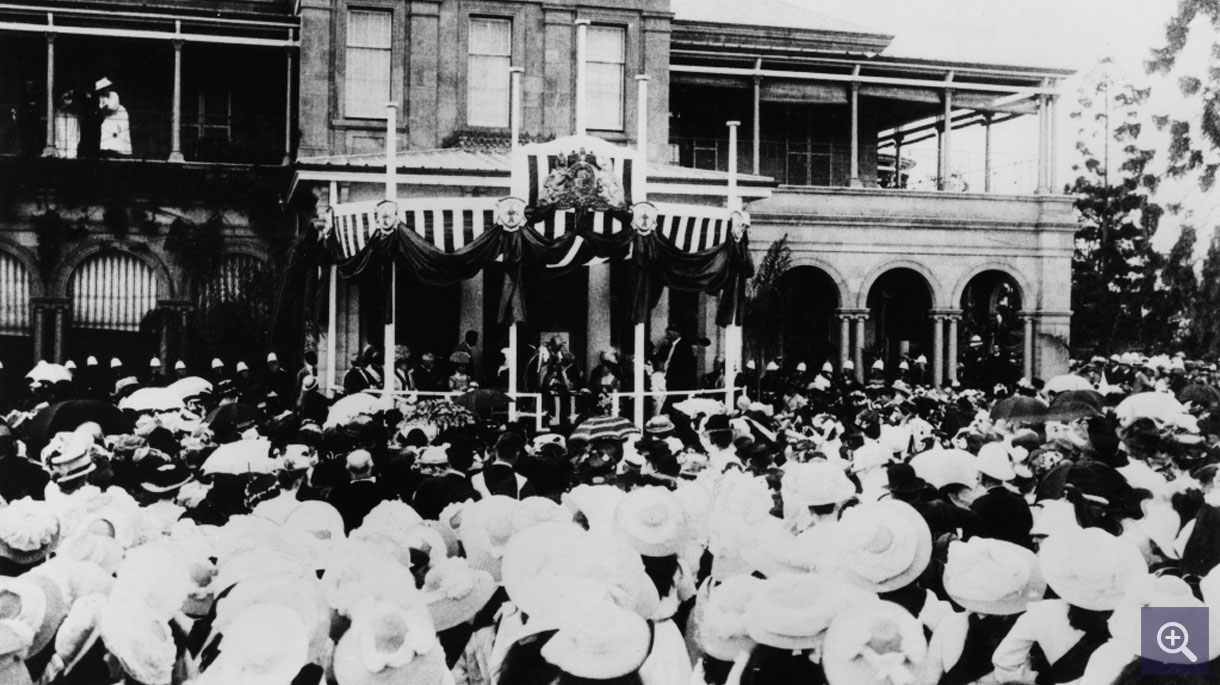 Queensland's first university
Queensland's first university founded at Old Government House
On 10 December 1909, as part of the celebrations of Queensland's first 50 years, nearly 2000 men, women and children gathered in front of Government House to witness His Excellency Sir William MacGregor officially hand over his vice-regal residence to be used as the University of Queensland's (UQ) inaugural building.
The central city location of Government House, the available land around it and that the existing house/building could quickly and inexpensively be converted into lecture rooms and laboratories were key factors that resulted in Government House being chosen over Victoria Park as the site of Queensland's first and Australia's fifth university.
In June 1910 Governor MacGregor and his family moved out and the house became and continues to be known as Old Government House. The following year 83 students, including 23 women attended their first classes in Old Government House. After 61 years, Old Government House and other buildings formerly occupied by UQ were officially handed over in May 1972 to the Queensland Institute of Technology, now Queensland University of Technology (QUT).
As part the UQ's Centenary celebrations former UQ staff and students are returning to the university's first 'home', Old Government House for High Tea.