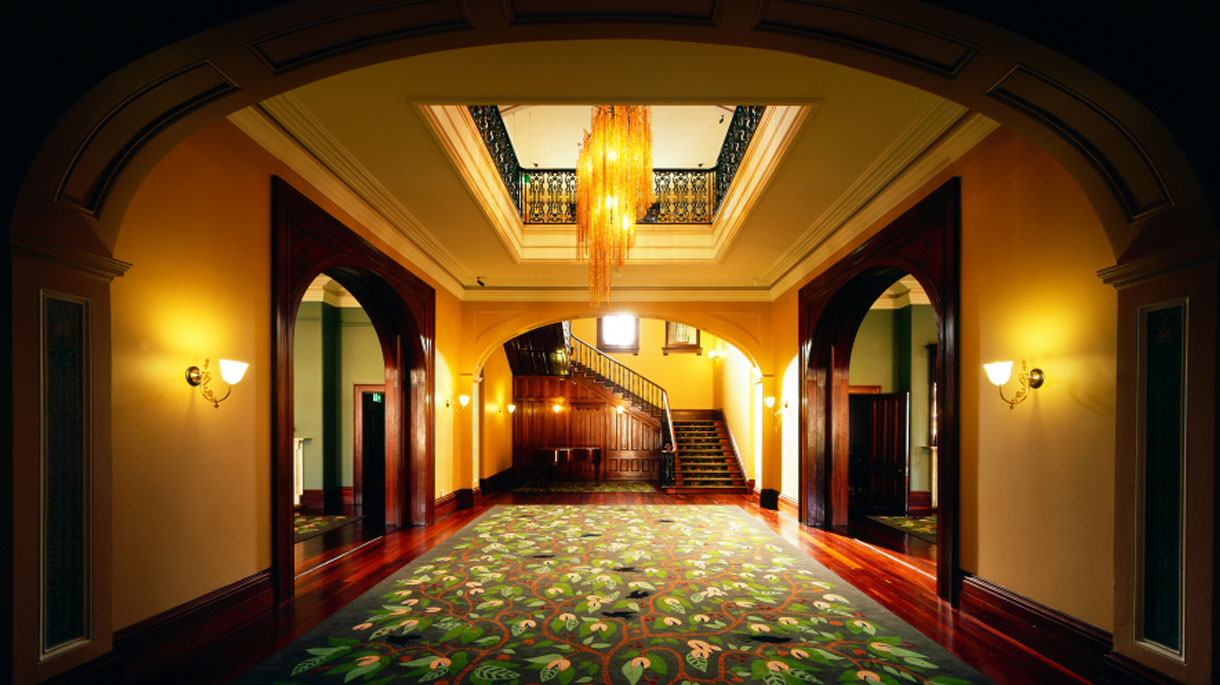 Special Commendation
Museum and Gallery Services awarded Old Government House a special commendation at the 2010 Gallery and Museum Achievement Awards last week. The House was recognised for its outstanding achievement in the category of 'Organisations: Staff of under 5' for its nomination, Interpreting Old Government House: Setting a new twenty-first century benchmark in heritage interpretative displays.
The Judges commended the significant achievement in restoring and preserving the landmark Queensland building. By activating this public space through cutting-edge interpretation, Old Government House provides a range of entry points for 'actual' as well as 'virtual' visitors of all ages. It is a leading example of the need for and benefits of preserving our historical buildings while keeping them relevant and enticing for current and future audiences.
An initiative of Museum and Gallery Services Queensland, the 2010 Gallery and Museum Achievement Awards is a prestigious annual event designed to celebrate the outstanding achievements, professional excellence and innovation of Queensland's museums and galleries. The Awards recognise the valuable contribution our State's museums and galleries make to enriching their local and wider communities, and honour the extraordinary commitment and talents of paid professionals and volunteers working in the industry.