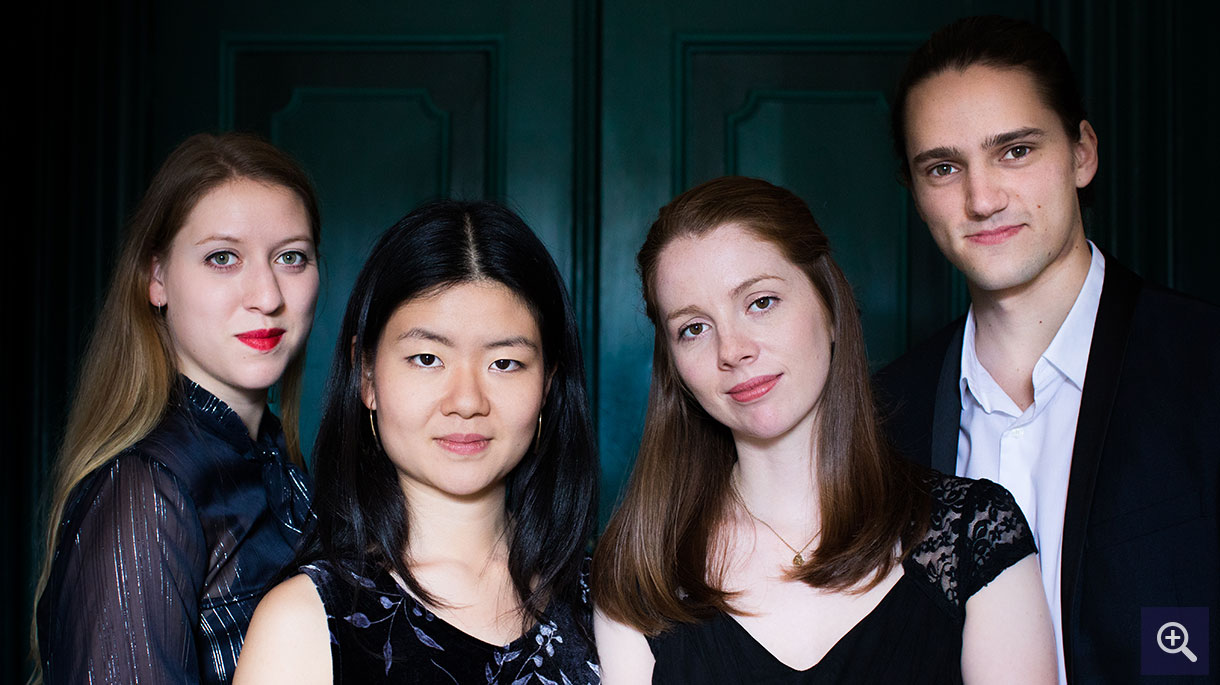 Lazarus String Quartet
Past sunday concert
With roots from around the globe, the Lazarus String Quartet's diversity puts them at the forefront of exciting young musicians emerging on the Berlin classical music scene. Founded in 2007 by graduates of the University of Canterbury in New Zealand, the group has evolved through great success on the international stage.
Bios
Mayumi Kanagawa is a Japanese-American violinist currently studying in Berlin, and performs on a Petrus Guarnerius (Mantua, late 17th century) violin, on generous loan. She recently came 4th at the The XVI International Tchaikovsky Competition; a prestigious classical-music competition held every four years in Moscow.
Jos Jonker recently finished her Master's degree in Violin under Professor Sebastian Hamann at the Musikhochschule in Freiburg, Germany. She uses a Sartory bow, that she was able to purchase with generous support.
Albin Uusijärvi has toured the USA and India with the Swedish National Youth Orchestra and played in venues such as Carnegie Hall, Strathmore Center and Chicago Symphony Hall. He's also performed with the Orchester-Akademie of the Berliner Philharmonie and the Swedish Chamber Orchestra.
Born in Dunedin, New Zealand, Alice Gott began the cello at age five. As both soloist and founder of the Lazarus String Quartet, Alice has had many successes; winning international prizes and scholarships and being invited to a large variety of chamber music festivals.
This concert is part of our regular free Sunday concert series. Visit the What's On page for details on other upcoming concerts.
Place
Old Government House
Date
Sunday, 4 August 2019
Time
11:00am – 12:00pm
Cost
Free