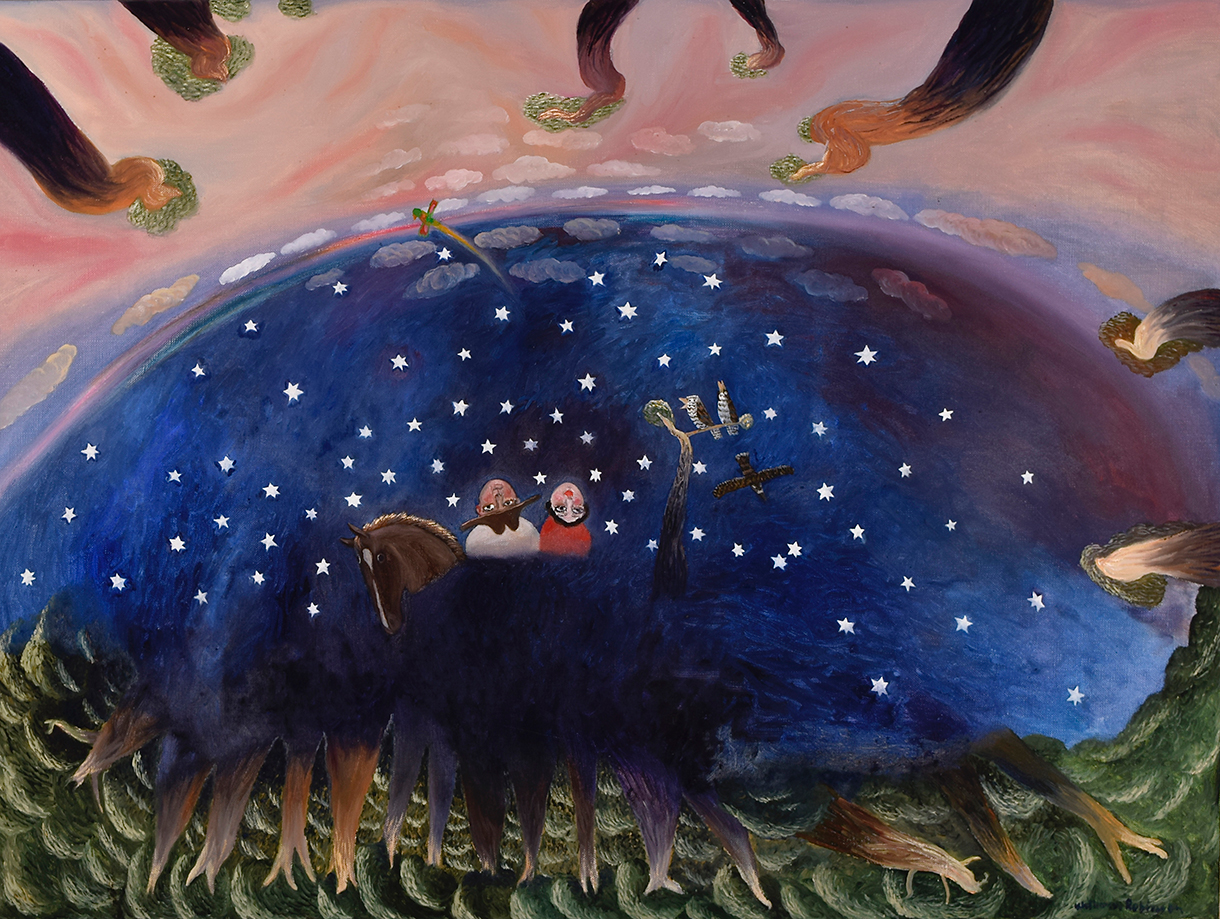 Nocturne
The passage of time is a major theme in William Robinson's practice and many of his paintings from the mid-1980s onwards incorporate both day and night simultaneously. In several of these works, the night sky is depicted as a reflection: in rivers of stars or pools mirroring the moon. This exhibition of nocturnal works illuminates the artist's fascination with the shimmering night sky and the sparkling landscape sprawling below, highlighting his signature multi-point perspective from the vantage point of the twilight hours.
Image: William ROBINSON, 'Out of the dawn' 1987, oil on linen. Collection of Martin and Jan Jorgensen, Brisbane.
Dates
Friday, 17 September 2021 - Sunday, 11 September 2022
Curated by
Vanessa Van Ooyen
Dates
17 September 2021 - 11 September 2022
Admission
Free
When
When
Monday - Friday 10am - 4pm
Sunday 10am - 3pm
Closed Saturdays and public holidays
Access
Visit the William Robinson Gallery website for details.