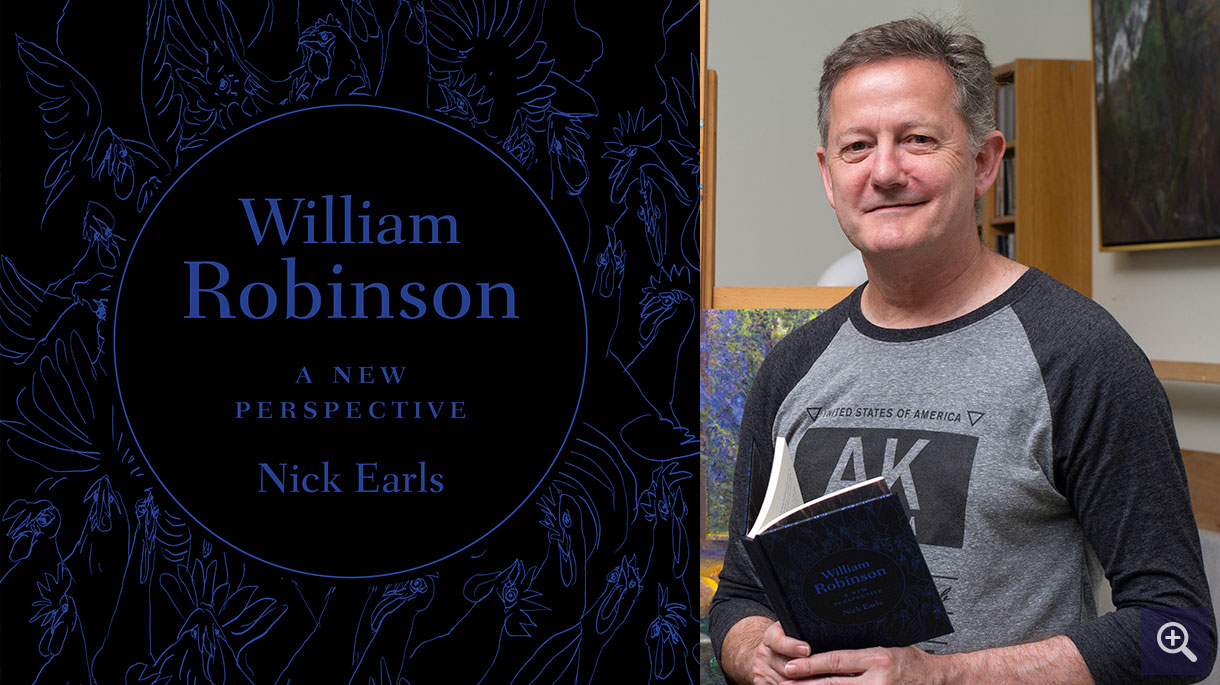 William Robinson: A new perspective
Past special event
Join author Nick Earls and artist William Robinson as they launch William Robinson: A new perspectiveat the William Robinson Gallery on Friday 26 October, 6:30pm–8pm.
The evening will include a reading by Earls from the book, followed by Robinson's unscripted responses. Food and light refreshments will be available, as well as a viewing of the current exhibition Nature Imagined, in the William Robinson Gallery. Artist- and author-signed copies of the publication are available for purchase at this event, and Nick Earls will be available after the presentations for personal book inscriptions. Officially launching the book is Phil Brown, Arts Editor at The Courier Mail.
Commissioned by The William Robinson Gallery, QUT, this new publication written by Earls, chronicles the life and career of the renowned Australian painter. This is the first major foray for Earls in the non-fiction genre and the first publication of its kind on Robinson. Its unique novella format emerged out of conversations between the two over a number of morning teas – previously they had never met.
Although a seemingly unlikely pairing, both Earls' and Robinson's work is imbued with a strong sense of place, that provides an authentic narration with Earls' beautifully capturing the human story behind Robinson's life and work with humour and uncanny observation.
Read more about the book William Robinson: A new perspective.
Place
William Robinson Gallery, Old Government House
Date
Friday, 26 October 2018
Time
6:30pm–8pm
Cost
FREE, limited places, please register