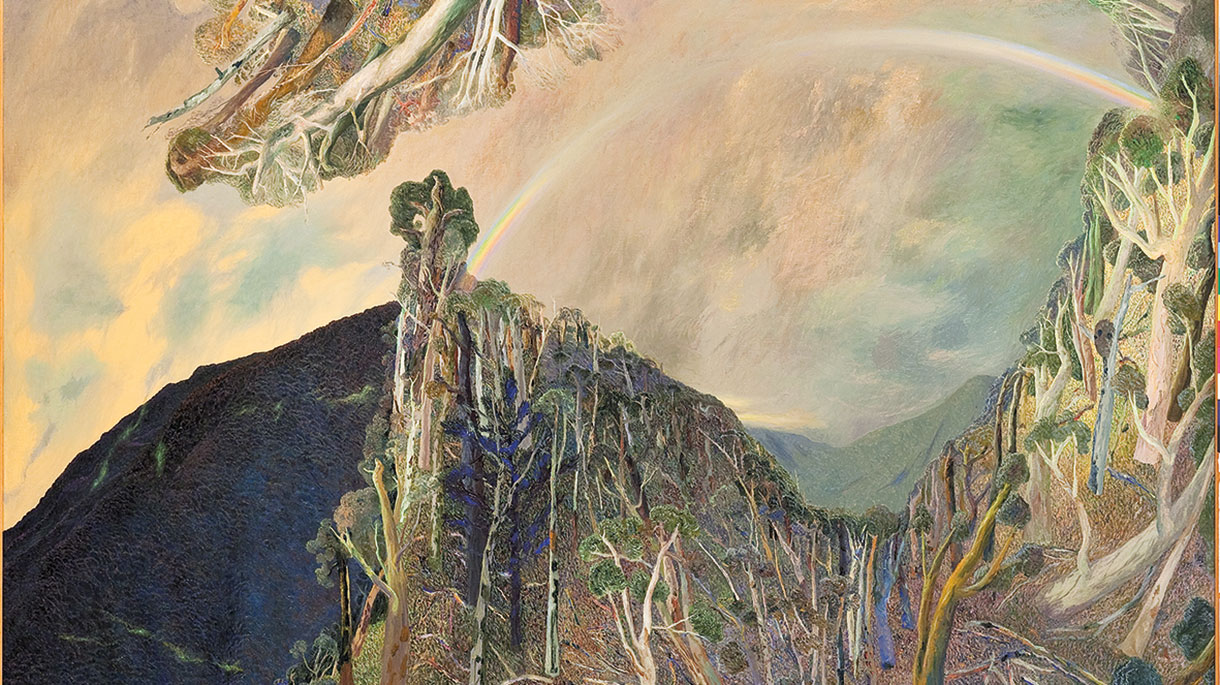 William Robinson: Nature imagined
Past exhibition
Nestled in the beautiful setting of Old Government House on QUT's Gardens Point campus, the William Robinson Gallery honours the life and work of this distinguished contemporary Australian artist and QUT alumnus. The Gallery presents annual exhibitions, produces publications and films, offers group tours and workshops, and conducts research on the artist's practice.
Guest curated by Robinson's past student, Maureen Hansen, a practising artist herself, the current exhibition Elixir of light brings together oil paintings, pastels, lithographs, watercolours and gouache works that celebrate the artist's extraordinary gift of colour perception.
Please visit the William Robinson Gallery website for more information about exhibitions, tours and programs.
Dates
Saturday, 29 June 2019 - Tuesday, 16 July 2019