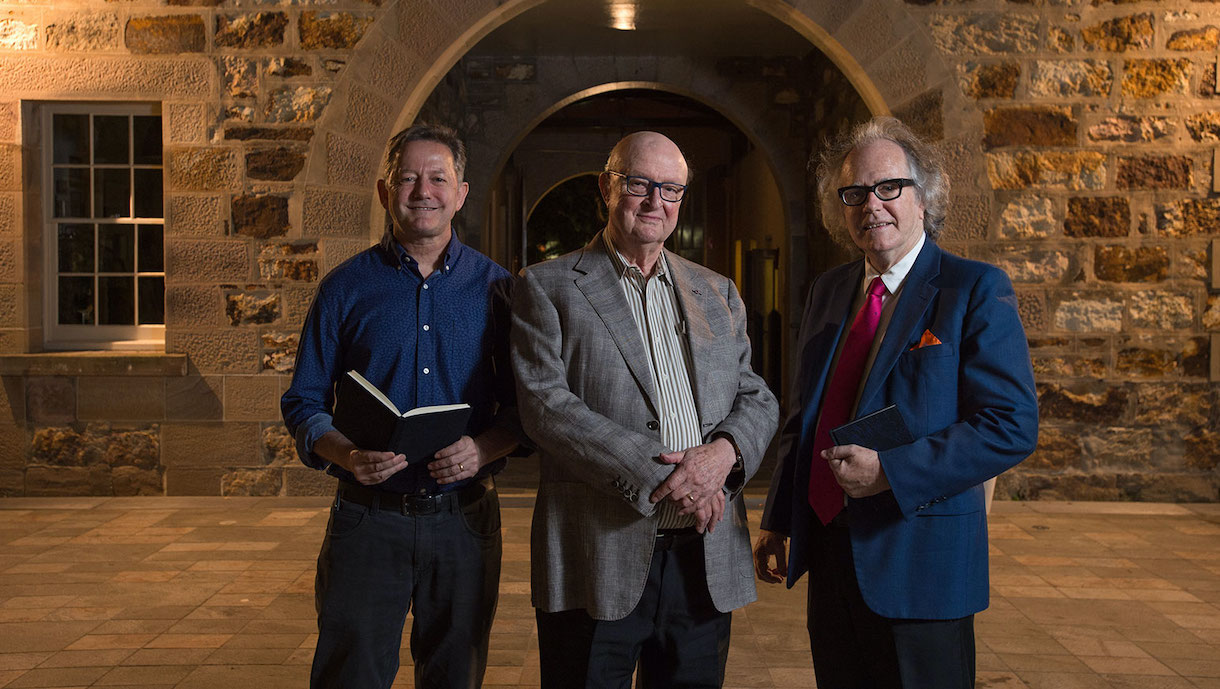 Nick Earls Book Launch
The life and career of one of Australia's greatest living artists was celebrated in a new book launched at Old Government House on Friday 26 October, 2018. Excited fans and followers of both Earls and Robinson filled the ground floor of The House, eager to hear from the local icons.
William Robinson: A new perspective, was commissioned by The William Robinson Gallery, QUT. Its launch was held in tandem with the artist's current exhibition – Nature Imagined. The book, officially launched by Phil Brown, Arts Editor at The Courier Mail, chronicles the life and career of the renowned Australian painter.
Robinson has twice won the esteemed 'Archibald Prize' for portraiture (Equestrian self-portrait in 1987 and Self-portrait with stunned mullet in 1995). Other accolades from his lengthy career include the 'Wynne Prize' for Landscape in 1990 and 1996.
Earls is better known for his fiction, having written 26 books for adults, teenagers and children, including Zigzag Street, Bachelor Kisses, 48 Shades of Brown and Perfect Skin.
This is his first major foray in the non-fiction genre and the first publication of its kind on Robinson. Its unique, beautifully-bound novella format emerged out of conversations between the two over a number of morning teas – previously they had never met.
"As one of our most significant living artists, William Robinson's work has been the subject of numerous insightful essays and books by art experts," said Earls.
"With no such expertise to offer, but an eye and an ear for a story, I had a chance to do something different. It was a real privilege to sit down with the artist himself for hours of discussion that brought his story to the surface. I hope that, from that, I'll have joined a few dots that no one's joined before, and created something that gives an insight into how he became the artist he is."
William Robinson: A new perspective is available to to purchase from the Old Government House Gift Shop, and the QUT Bookshop.